Signwriting school
The art of sign writing is the oldest skill associated with signmaking. Despite the advances of new technology and techniques, the work of the traditional signwriter has always been in demand.
Sign writing is a precise art that takes the professional artist many years to master. The hand eye co-ordination and the skill of painting letters, symbols or branding conveys a more personable and emotional finish, something a computer cannot give.
Watch our expert Mel in the art of signwriting and learn techniques and skills to produce quality and polished finishes.
To find out more about the art of signwriting you can now buy Melvyn's DVD tutorial.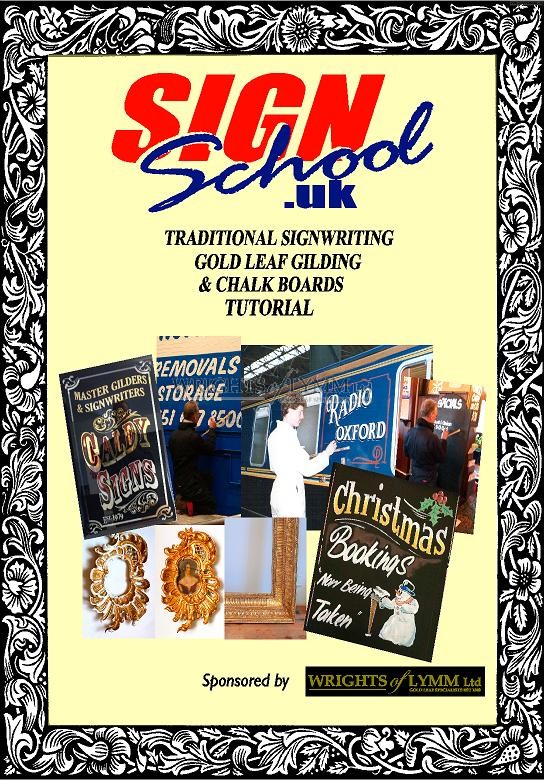 Industrial signage demonstration
Gilt signage demonstration
Black Glass Gilding Part 1
Black Glass Gilding Part 2
Black Glass Gilding Part 3
Black Glass Gilding Part 4
Black Glass Gilding Part 5
Black Glass Gilding Part 6
Royal Liverpool Open Leaderboard Gold Gild
Traditional Signwriting Part 1
Traditional Signwriting Part 2
Traditional Signwriting Part 3
Traditional Signwriting Part 4
Traditional Signwriting Part 5
Traditional Signwriting Part 6
Traditional Signwriting Part 7
Traditional Signwriting Part 8
Traditional Signwriting Part 9
Traditional Posterwriting Part 1
Traditional Posterwriting Part 2
Traditional Posterwriting Part 3
Gild & Signwriting Part 1
Gild & Signwriting Part 2
Gild & Signwriting Part 3